RSW Silver Bullet
Registered Silver bull

Sired by: Midway Meadows Jax






T-BONE


Purebred Mini Hereford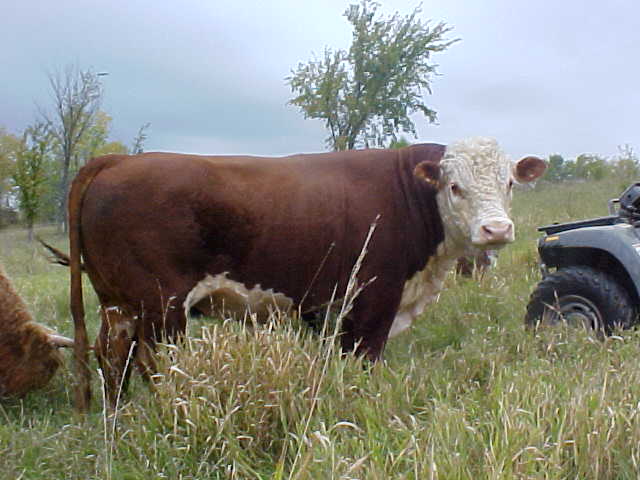 R.I.P.
2008-2017
T-Bone, our beloved Mini Hereford bull has moved on to greener pastures.
T-Bone is going to be greatly missed. He is what got us started in raising cattle and has been a
joy to have around in his 9 years with us.
As a baby we used to go for walks down the road and as he got older
he would always come up to me in the pasture to visit and get brushed.
We could not of asked for a more well mannered gentleman who amazed many that came for farm visits.


Birch Lake Farm's fold of Highlands